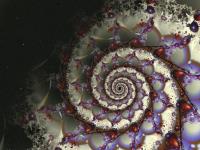 From the ever-evolving exhibition of Jock Cooper's Fractal Art. http://www.fractal-recursions.com/
Librarians are to help available in person, via online chat, and by phone.
This guide provides links to finding material useful for researchers in mathematics, including cross disciplinary research.
Use the tabs across the top of the guide to search for specific materials.